Home
Welcome to Woods Edge!
Paul Libal
Wilmington, NC
920-222-1811 or 920-222-6004
E-mail: PLibal@wildblue.net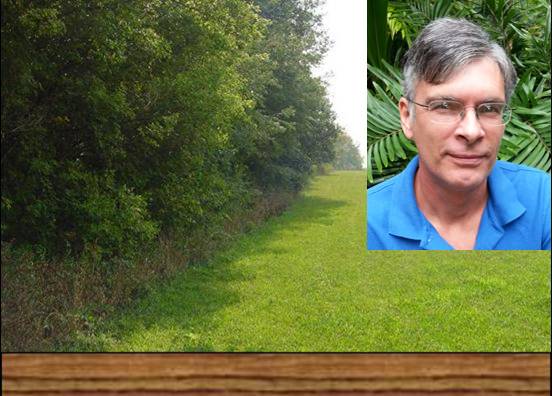 I'm Paul Libal, I have been involved with cabinetry, woodworking, construction and handyman work for most of my life.  I can fix many things and customize cabinets to fit your space.
Gardening/Landscaping Experience:
Involved in market gardening for over 30 years, gardened organically for most of my life
Maintained a greenhouse for many years
Planted and maintained an Orchard for many years
Many facets of landscaping
Worked with the public with my pick-your-own garden, selling at farmer's markets, handyman business and cabinet and countertop installation
Construction Experience:
Built additions to offices, classrooms, houses and barns
Repaired windows, doors, retaining walls, roofs, siding and much more
Machinery used includes; table saw, routers, panel saw, mitre saw and small hand power tools such as belt sander, orbital hand sander, spray equipment and many others.
Remodeling projects – drywall, kitchens, baths, plumbing, electrical
Built timber frame addition to a barn
Interested in energy efficient home construction.  I have studied timber-framing with traditional natural building materials and various concrete mixtures with increase insulation values.  I have also studied alternative energy sources such as photovoltaics, passive solar heating, and masonry heating.
Cabinetry Fabrication/Installation Experience:
Involved with cabinetry since 1984
Worked in all phases of wood and laminated cabinet construction including custom projects such as brochure racks, nurses stations and computer centers
Trained other employees on different techniques in the manufacturing process
Supervised five employees
Countertop materials includes laminate, and corian
Installed cabinets and countertops requiring professionalism while interacting directly with the customer
Types of cabinets include traditional and European design
Cabinetry built  includes  nurses stations, kitchen, bath, reception desks and store displays
Made furniture, benches, jewelry boxes, humidors, clocks, scroll work
Built custom cabinet doors